Convert Traffic Into Business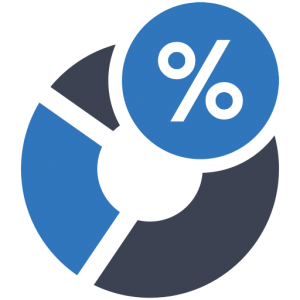 Your website receives new traffic every day however how many of those new visits are actually turning into business? Conversion rate optimization is a system for increasing the percentage of visitors to a website that actually convert into business or take actions you want to take. It is important to receive quality web traffic however it is more important that this traffic converts into business. We employ specific tactics to measure the success of the specific websites overtime. We will take the traffic you already have and make the most of it.
Testing is one of the most important aspects of conversion rate optimization because what worked wonders for one website may not work so well for yours. Conversion rate optimization is all about collecting data and using that data to produce better results over time. We don't just guess what might work best will actually cast different layout structures to see what is actually working the best. Our structured and systematic approach will improve the performance of your website using analytics, insights, KPI's as well as experiments with different layouts and structures. Conversion rate optimization is a never ending process that is subject to continuous improvement with a commitment to maximizing the value of every visit your website receives.
Conversion Rate Optimization Involves
Data Analysis

Complete analysis of all historical user data to look for patterns and trends. Our expert analysis informs us as to what has been working and what has not been working. We compare pages that convert to ones that don't.
Call To Actions

The primary button, link or other user interface element that asks the user to take an action that leads to (or towards) a conversion. We make sure that all of your webpages include an appropriate call to action.
Conversion Funneling

A conversion funnel is the primary pathway which a visitor takes to complete a conversion. Customers dont convert well during long checkout processes like filling in forms they do not feel are necessary. Most of them will withdraw along the way so let us shorten this conversion funnel as much as possible.
Split Testing

The testing of one version of a page or interface element against another version of the same thing. Each element is measured by its effectiveness in comparison to the other. We continue split testing your website until statistical significance is reached.
Multivariate Testing

The testing of multiple variations of many different page elements in various combinations to determine the best performing elements and combinations. Our multivariate landing test may test many variations of the pictures, copywriting and calls to action used on the page to find the best performer.
KPI Accountability

KPI stands for 'Key performance Indicator' and it is a metric we use to determine how you are performing against your business objectives. We take into account things like visits, pageviews, revenue, bounce rate, conversion rate to determine a course of action.
Hypothesis Generation

A solid test hypothesis goes a long way in keeping you on the right track and ensuring that you're conducting valuable marketing experiments that generate lifts in earnings. Our past experience allows us to make quality assumptions to begin testing until we no longer need assumptions and know exactly what will work for your website.
Testimonials

One of the best ways to improve conversions on a page is by providing your customers with a sense that your business is active and that your previous clients are happy. There are many ways to incorporate testimonials and social widgets to elevate your credibility in the eyes of a visitor.
Responsive Development

How responsive a website design is can make or break your success. If your site does not load well or has compatibility issues then you can expect a low conversion rate. We are experts in optimizing websites for compatibility across all devices.
Copywriting

Part of having a good converting website is having quality content that is relevant to readers and persuasive. We make changes to the content of your webpages and then test these changes against historical data to discover what works best.
Site Speed

The loading speed of your pages can make or break a conversion. Slow websites create doubt in the eyes of your visitors and could potentially make them think twice about whether they should be giving you their business.
Constant Improvement

Conversion rate optimization is a never ending process that is subject to continuous improvement with a commitment to maximizing the value of every visit your website receives. The longer we run tests for the more conversion growth you can expect.
LET'S GET STARTED!