Keep An Eye On The Competition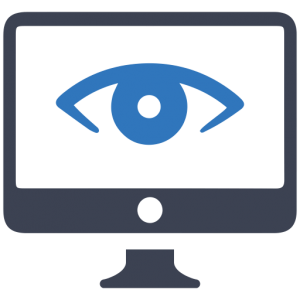 Our competition monitoring service allows our clients to capitalize on their competitors by discovering weaknesses found on their websites and within their marketing campaigns. We run an in-depth analysis of each of your business competitors to study their tactics and develop strategies to battle against them. Stay up to date on your competition by constantly monitoring their efforts and visually see exactly who and what kind of digital marketing tactics your business is up against. Everything from inbound backlinks to social media citations are analyzed and disclosed to you on a monthly basis. If your competition is employing new tactics or working a new angle you will know about it. If your competitors have risen above you in search engine rankings you will know exactly why this has occurred.
This kind of competition intelligence allows small businesses to compete with a fairly large ones. Sometimes a competitor will invest massive amounts of resources on off-line marketing such as television commercials display advertising billboards etc. These forms of marketing may spark interest in the eyeballs your target market however in most cases when these people are ready to make a purchase they often search for it on Google. In fact a study has shown that 71% of users search because of an ad they seem somewhere else. If you're the company that's coming up in the search results then you can harvest the traffic while they spend on advertising.
Valuable Competition Monitoring Intelligence
Technical Audits

All of our competition monitoring services begin with a deep technical analysis of your website as well as your competitors. After taking time to analyze and understand your competitions strengths and weaknesses we will create a strategy that works toward your goals.
Backlink Audits

To beat competitors on search results we need to create a link portfolio for that competitor This allows us to know exactly how many backlinks they have and where they are located across the internet so we can strategically build links where they are and where they are not.
Social Audits

A key part to creating an intelligent competition monitoring plan is conducting a social media audit. This is a systematic examination of social data to help us marketers discover, categorize, and evaluate all the social talk about you, your competitors and your industry.
Keyword Audits

Before we move forward with other competition monitoring services we audit the competition to compile a list of keywords they are investing in. We then take this list and conduct further research using historical data and specialized software until we know which keywords will return the best ROI.
Competitor Link Profiling

Most websites are build using a messy URL structure that is not keyword rich and confusing to search engine spiders. Competition monitoring involves performing URL checks on your competitor's websites and make any necessary adjustments to your website's link profile so that your pages become more relevant.
Backlink Spying

Build high quality links with the help of competitors by having us audit their backlink profile. We take the top competitors with high search engine rankings in your market and reverse engineer their backlink building tactics to outrank them easily.
Keyword Alerts

We perform competitor keyword audits and provide reports related to your targeted keywords. This allows us to constantly keep an eye out on competitor rankings for specific keyword phrases. You can be notified if one of your keywords left the top positions, if a keyword lost more than a specified number of positions, or if the competitions' positions improved, etc.
Web Buzz Monitoring

Be informed when your most important keywords (including competitor names) are mentioned on hundreds of thousands of discussion forums, blogs, microblogs, social networks, bookmarks and other sites with communication functions. This kind of competitve intelligence allows us to analyze the competitions' social activities and set realistic benchmarks for your brand.
Social Engagement

Track your competitor's social activity from Facebook, Google+, LinkedIn and Pinterest to know how you should fine-tune your social media efforts. Analyze their social activity effectively and learn how many targeted visitors your competition's social media marketing efforts bring them.
Citation Spying

Citations are "links without links" that help your pages to rank better. We audit the competition's citation flow and contact website owners who have mentioned them. It is quite possible that you can get mentioned there as well because Google rewards both you and your competitor for being mentioned together from a valid third party's page.
Traffic Overviews

Although we don't have direct access to your competitions' Google analytics accounts there is a way to sneak a look at their visitor traffic trends: We aggregates data from Compete and Alexa so you can now stack your performance against competing domains.
Rank Tracking

Use our competition monitoring service to check up on your competition's keyword performance across more than 370 global and local search engines, including Google, Bing, Yahoo, Baidu, Goo, Voila, Seznam, Rediff, and more. We see how much traffic those keywords have generated them and we see if the competition has better search engine rankings for the keywords that you target.
LET'S GET STARTED!